How to Switch Intel HD to Nvidia on a Laptop
Author: Zeeshan Arshad 380 03/17/2017
Problem: You have you graphic cards on your laptop and you want to use Nvidia by default for all your games.
Solution: Right-click the blank space of the desktop. Select NVIDIA Control Panel to switch between two graphics manually under Manage 3D Settings > Preferred Graphics Processor. This should allow you to run the system on the Nvidia GPU whenever required.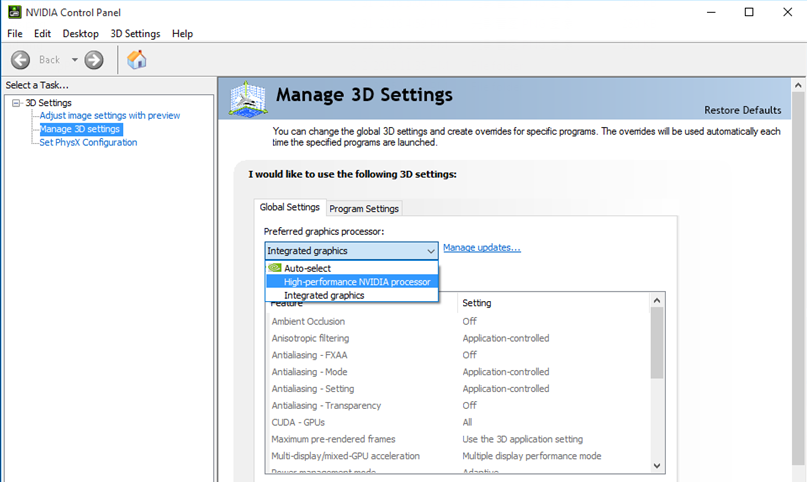 ---
Zeeshan Arshad is a self-taught and multi-dimensional person with extraordinary track record of success with international clients and students.
Feel free to contact him for your project, training purpose or guidance.